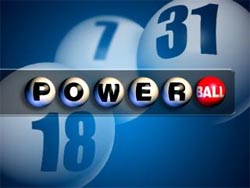 Powerball lottery ticket
Powerball lottery ticket, according to Kentucky Lottery officials, worth $128.6 million dollars was sold prior to Saturday night's drawing. Up to this point. The powerball lottery ticket remains unclaimed and only today, Monday the 28th December, will officials be able to narrow down which business the ticket was sold in.
$128.6 Million Powerball Lottery Ticket Sold in Ky.
Anyone who bought a Powerball lottery ticket in Kentucky is going to want to double-check it. Kentucky lottery officials say there was a single $128.6 million winning Powerball ticket sold in Georgetown, making it the largest jackpot ever won in Kentucky.
Kentucky Lottery spokesman Chip Polston said that prior to this jackpot, the largest jackpot won in Kentucky was $89.3 million in January, 1996. He said the last Powerball winner in the state was December 12, 2007, when a Bullitt County man won $33.6 million.
Lucky Powerball Player Hits The Jackpot
The Powerball jackpot for Wednesday's drawing will be reset to $20 million. Lottery officials said a ticket sold in Kentucky won a $128.6 million jackpot in Saturday night's drawing. One ticket in Florida matched five numbers, but not the Powerball number, to win $200 thousand.
The winning numbers were 32-36-37-41-52 and the Powerball number was 30. Thousands of tickets matched lesser winning Powerball combinations.
Winning Powerball lottery ticket sold in Georgetown, Ky.
Someone is holding a ticket for the largest Powerball ticket ever sold in Kentucky — $128.6 million.
Chip Polston, spokesman for the Kentucky Lottery, said Sunday that the winning ticket for Saturday's Powerball jackpot was sold in Georgetown but that the holder or holders of the ticket have yet to come forward.
Lottery officials also couldn't identify the store where the ticket was sold until Monday for security reasons, he said.
"We can't wait to greet our first Powerball jackpot winner in two years," Polston said. The odds of winning Saturday's jackpot were more than 1 in 195 million.
The largest jackpot won previously in Kentucky was $89.3 million awarded in January 1996, and the last Powerball win in the state was in Dec. 12, 2007, when a Bullitt County man claimed a $33.6 million jackpot.
A $128.6 million powerball lottery ticket was sold in Georgetown, Kentucky and at this point, as one of the largest state jackpots ever won, it has not been claimed.